San Francisco 2030
Step 1: Marker sketch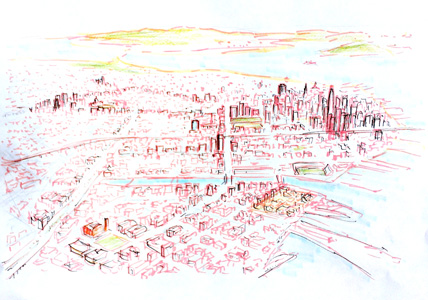 Step 2: Paint sketches composited onto digitally modified scan of marker sketch.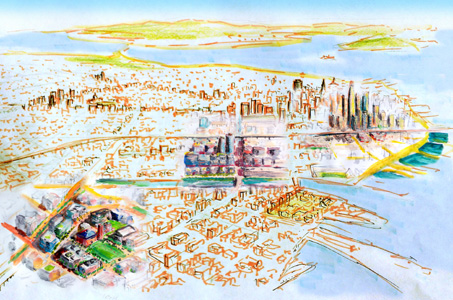 Completed painting



Joes Corner, Niles
This was an acrylic painting.



Homage to the Orange Grove
This was a colored pencil drawing.



Initial sketches to try out a few different perspective angles. The worm's eye view perspective didn't give enough of a sense of motion though.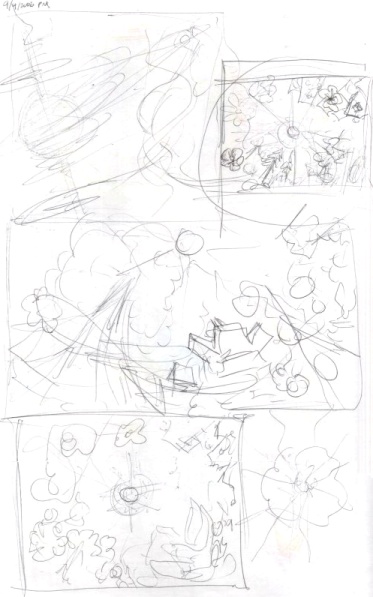 Rough sketch of final layout and some designs for the buildings near the tree. The drawing is based on circles. THere are the three oranges and the two circles formed by the tree. The skyscrapers and elevated railroad are there to give scale to the tree.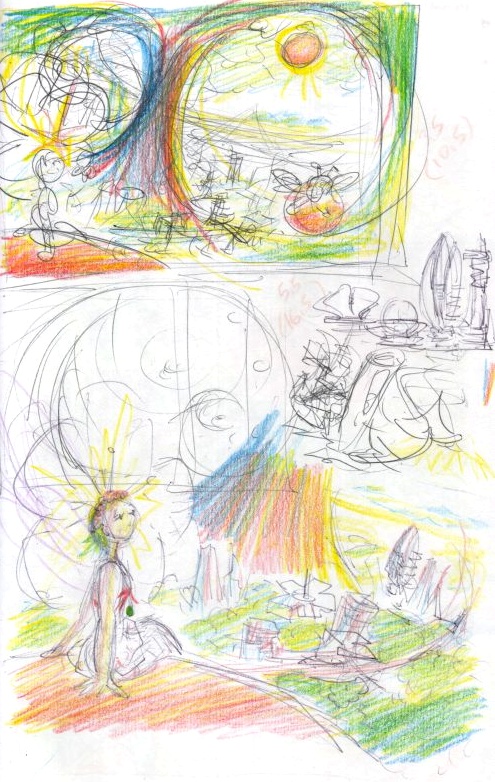 A few other ideas for the background, including a carrot shaped building.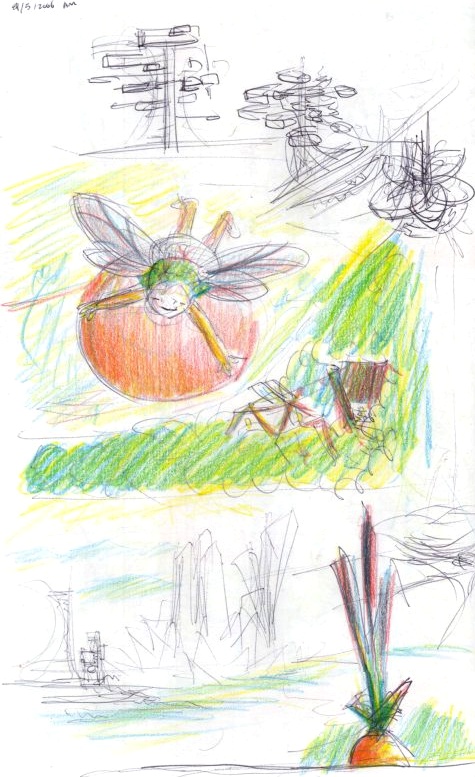 More background ideas and color tests. This drawing was done with only four colors: cyan, magenta, yellow, and indigo blue.



A couple variations on the character design - borrowed some ideas from a friend of mine.