MIDTERM 3: Circuits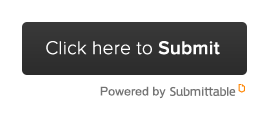 Submissions Open: August 17th // Submissions Close: October 17th
Berkeley Poetry Review seeks language-based and/or experimental writing, translations, art, and (with less frequency) essays and interviews. We are particularly interested in work that complicates prevailing conceptions of race, gender, sexuality, and poetic form itself.
MIDTERM is BPR's chapbook-style anthology published periodically before the launch of our annual issue. Our third installment, MIDTERM 3, is themed Circuits. We're looking for work which thinks through structure and repetition, the circular and the circuitous. The circuit is a dialogue, "a two way communication path between points," one which, like language itself, is based upon a fixed yet infinitely extendable system. What do we generate as we return, repeat, cycle-back? How do these systematized linkages form? Are certain currents inhibited? And of course, we are interested in the synapses and blips which provide opportunity for resistance, or perhaps total short-circuit: how might system-spaces offer the means for their own disruption? What unanticipated effects appear, both radical and catastrophic? Our call is for poetry and art that addresses the continuousness of the circuit in its many forms, as well as the malleable and energetic potentials opened by this iterability. Algorithms, rules, loops, formal restrictions, machinery, eco(systems) and ecological cyclings. Circumscription, recurrence, electricity. All variations on the theme are welcome. 
MIDTERM 3 is set to publish in December; Publication in any issue of MIDTERM does not exclude publication in Issue 50 of BPR's yearly anthology; it also does not guarantee publication in Issue 50. Unless otherwise stated, work accepted for MIDTERM will not also be published in Issue 50; however, certain submissions to MIDTERM may be solicited for publication in both.
Affiliation with UC Berkeley or Berkeley, CA is not required for submission. We welcome work from around the world.
Simultaneous submissions are allowed, but please withdraw your submission immediately if your work is accepted elsewhere. We will get back to each submitter regarding the status of their submission within 6 weeks; please feel free to contact us if 6 weeks have passed without contact since the date of submission.
Submit no more than 5 previously unpublished poems with a cover letter, including your name, contact information, and a brief bio.  Please submit your poems in a single document. Do not submit more than once over the course of a single reading period. Berkeley Poetry Review only accepts submissions through Submittable. 
We highly recommend that you read an issue, available in our shop, to familiarize yourself with our aesthetic.
If you have any questions or concerns, please feel free to email us at bpreditors@gmail.com
Thank you for considering BPR as a home for your poems. We look forward to reading them!