Who we are
We are a student-organization at the University of California, Berkeley that collaborates on bi-annual journal publications from the core values of RELATIONSHIPS, DIALOGUE, REFLECTION, INTENTION, DIVERSITY and RIGOR.
The Berkeley Review of Education (BRE), an open-access, peer-reviewed journal, is published biannually online,  edited by students from the…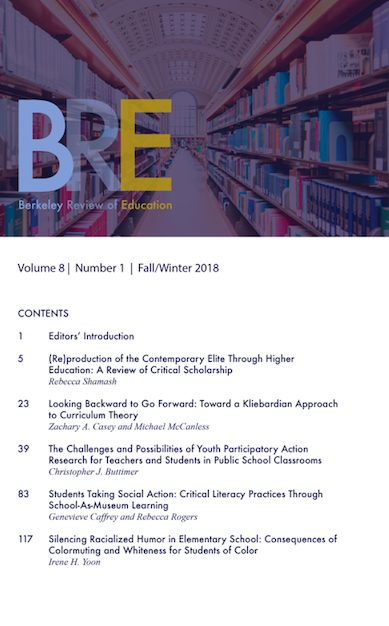 Publish with the BRE
We complete manuscript cycles in the late fall/winter and late spring/early summer yearly.
BRE BELIEFS
We, as students and professionals, choose to come together as the Berkeley Review of Education. The BRE commits to these norms to foster our vitality as a journal, a community, and a student organization.
We, as students and professionals, choose to come together as the Berkeley Review of Education.  The BRE commits…