Brian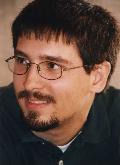 Education
---
The University of California - Irvine
Irvine, California
Master of Arts in Philosophy

The University of Alabama
Tuscaloosa, Alabama
Bachelor of Arts in Philosophy, Cum Laude


Activities and Awards (see separate page)

Teaching
---
Long Beach City College, June 2001 - Present
Long Beach, California
Philosophy Instructor
Course web sites: http://home.earthlink.net/~bwcarver/courses/
Riverside Community College, February 2001 - Present
Riverside, California
Philosophy Instructor
Course web sites: http://home.earthlink.net/~bwcarver/courses/

Substitute Instructor
Substituted on several occasions for Introduction to Philosophy, Critical Thinking, Ethics in Contemporary Life, and Introduction to Symbolic Logic.
The Princeton Review, June 1997 - Present
Irvine and Riverside, California
Graduate Instructor
I primarily teach LSAT preparation courses. I also taught GRE Analytic, GMAT Verbal, and MCAT Verbal Accelerator. In the summer of 2002, I taught a new LSAT Honors course of my own design, which was several years in the making.
The University of California - Irvine, April 1997 - December 1999
Irvine, California
Teaching Assistant in Philosophy
Coures included: Contemporary Moral Problems, History of Ancient Philosophy, Symbolic Logic I and II, Indian Philosophy, and Introduction to Philosophy.

Teaching Assistant Consultant for Philosophy, June 1999 - June 2000
Duties included: Training new Philosophy Teaching Assistants, preparing lesson plans, leading teaching workshops, video consultations, and teaching a graduate course for new Philosophy Teaching Assistants on Teaching Philosophy.
References
---
Terence Parsons, Ph.D, Professor of Philosophy, UCLA (310) 825-4641
Matt Lawrence, Ph.D, Professor of Philosophy, Long Beach City College (562) 938-4805
Alan Nelson, Ph.D., Professor of Philosophy, UC Irvine (949) 824-8520
Paul Kanarek, President, The Princeton Review (949) 553-9411