Audrey Phan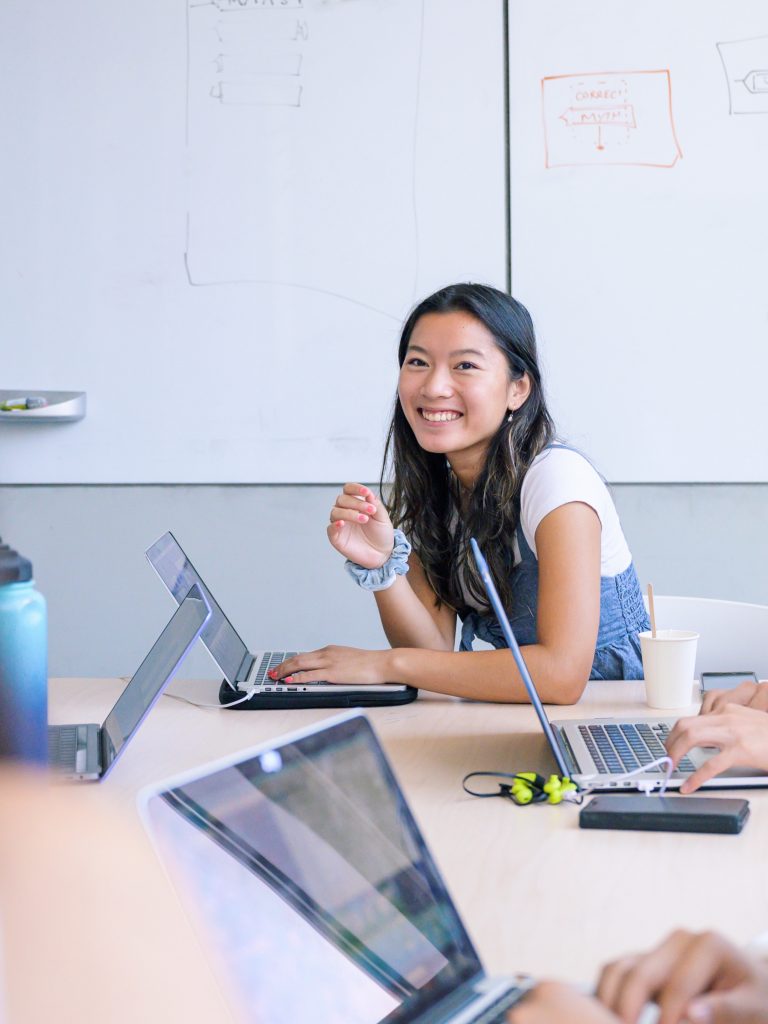 Hello! My name is Audrey, and I'm a fourth-year majoring in Cognitive Science and minoring in Education. I am so excited to be FSI's Internal Assistant Coordinator, and I'm looking forward to having meaningful discussions about unique public health issues this semester! Although this semester is different from all of FSI's previous semesters, I am grateful for the opportunity to dive into our brand-new curriculum for the semester. As an FSI intern, I shadowed a pediatrician and absolutely loved my experience shadowing and becoming close to fellow interns in section. Outside of FSI, I do neuroscience research on goal representation in the prefrontal cortex at the D'Esposito Cognitive Neuroscience Lab, I'm a Cognitive Science peer advisor, and I'm about to start an internship at a pediatric clinic in North Berkeley. I also love to lie down in grass, watch sunsets, and make tons of Spotify playlists!
Kameswari "Kamu" Potharaju
Hi everyone! My name is Kamu and I'm a senior at Berkeley majoring in Public Health and minoring in Global Poverty & Practice. I was an intern for FSI in Spring 2018 and shadowed Dr. Anu Agrawal, a pediatric hematologist/oncologist at UCSF Benioff Children's Hospital Oakland (CHO). This is my second year as a TA and my first year as the External Assistant Coordinator — I'm so excited to continue building the HMAP and FSI communities! Outside of FSI, I do research at the UCSF Center for Vulnerable Populations and CHO. In my free time, I love to cook/bake, journal, and take naps. I look forward to being a resource for you all throughout your FSI journey!
Taylor Young
Hi there! My name is Taylor (she/her), and I am FSI's Coordinator! I am a senior currently studying Public Health & MCB, and I'm very excited to work with our wonderful TA team and interns to advance everyone's goals in public health and medicine. As an intern, I shadowed a cardiologist and was humbled to witness the intersection of social factors with health. Outside of classes, I am a Cantonese medical interpreter, pediatric medical assistant, and health justice advocate. I am also involved in public health research studying nutrition and dietary sustainability among college students through an equity-centered lens. In my free time, I like to de-stress by running, reading, traveling (pre-pandemic), and cooking (vegetarian) recipes! 🙂