Katherine Sham
I am a fourth-year Public Health major and Public Policy minor, focused on improving access to care and care delivery through Health Policy and Management. This is my second semester as an HSI TA and first semester as Assistant Coordinator. I'm excited to be back from studying abroad in Hong Kong and to share my love for public health and healthcare with my section! Over the past four years, I've been involved with different kinds of healthcare environments and find myself drawn to nonprofits (thanks to HSI). I currently work at the Public Health Institute for two global health programs, Global Health Leaders and GOJOven International. Back when I was an intern, I was placed at Prevent Blindness Northern California in San Francisco. Hobbies include reading, civic design, exploring cities, and over-indulging my caffeine habits!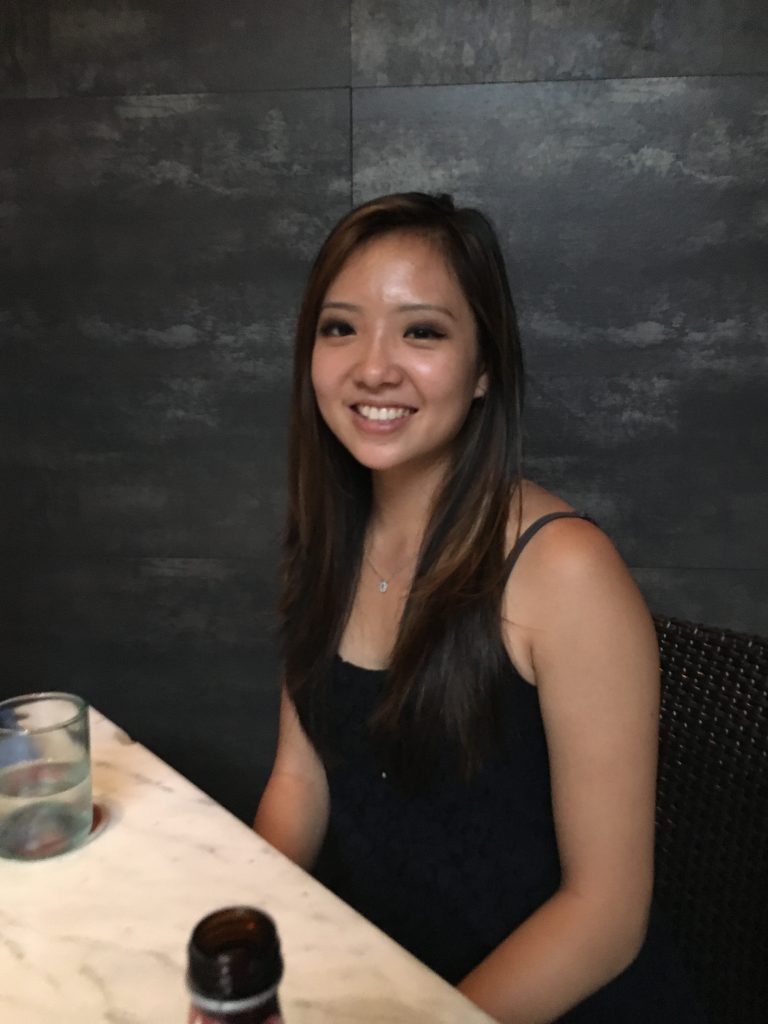 Daphne Yang
I am a third year Public Health Major pursuing a minor in Environmental Economics and Policy. Fall 2018 will be my second semester as a TA and first as the HMAP Assistant Coordinator.  I'm so excited to be able to continue to be a part of HSI especially because of how much my HSI family has meant to my college experience. I interned at the Kinship Youth Program in Fall 2017 where I mentored minority children and tutored in subjects such as math and science.  My interests in Public Health lie primarily in the intersection between health and technology as well as the connection between the private and public sectors of healthcare. Outside of Public Health, I enjoy learning how to bake and make food with my friends and recently started training for my first 5K.

Kira Shea
Hi! I am a third year Public Health student planning on double minoring in Public Policy and Human Rights, hoping to focus on Global Health in my future. This is my second semester being a TA with HSI and as an intern I worked with the local non profit Building Opportunities for Self Sufficiency which peaked my interests in working with policy and underserved communities. HSI has been pivotal in helping me navigate what direction I would like to take my studies, and after working with BOSS I know that my niche is within the community, advocating for an optimal public health in communities struggling with health and resource disparities.  Outside of HSI I enjoy painting, drinking too much caffeine, and love being outside in any form whether it be napping on the glade, hiking, running, or sitting on random roofs throughout Berkeley for sunset.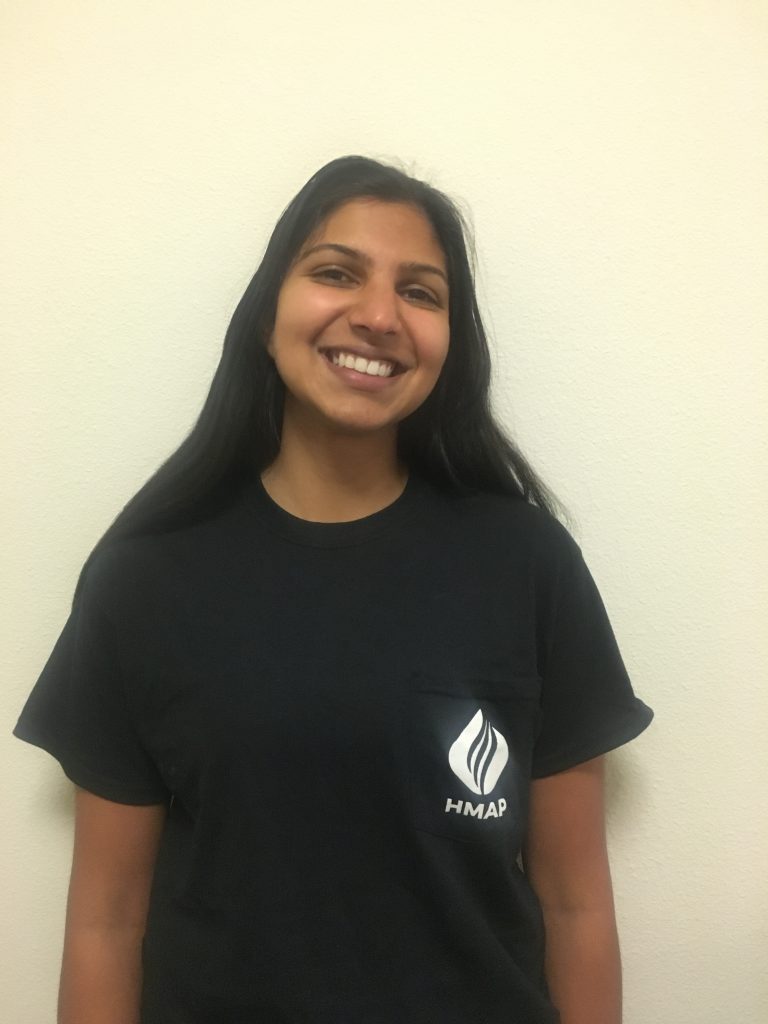 Navya Pothamsetty
I am a third year majoring in Public Health and minor in public policy. At my HSI internship, I worked with CHAMPS, or the Community Health Adolescent Mentoring Program for Success. I educated high school interns about public health issues such as substance abuse and mental health and also provided individual college counseling. My future is pretty unclear, but I hope to work with improving access to quality health education and medical care.

Olivia Angelino
I am a fourth-year Public Health major with a minor in Global Poverty and Practice from San Diego, CA. As graduation quickly approaches I'm hoping to start a career in Public Health Data Analytics specifically focusing on child health and poverty. This is my second semester being a TA for HSI and I'm so excited to be back after a semester abroad in Madrid, Spain. My intern placement was with the Berkeley Food and Housing Project at their men's overnight shelter here in Berkeley. It was an amazing opportunity to learn about the reality of working in the nonprofit sector! When I'm not consumed by the world of Berkeley academia I love to discover new food spots, hike, do ceramics, watch "The Office," and spend time with my best pals!

Gene Ho
Hi friends! I'm a 4th year Public Health major with concentrations in infectious disease and community health. This is my third semester as a TA after I interned at the Center for Empowering Refugees and Immigrants in my sophomore year. I hope to pursue an MPH next year, but we'll see :') Ultimately, I want to go to medical school to combat health disparities and be an advocate for communities of color. Outside of HSI, I am a part of the Southeast Asian Student Coalition and the Alameda County Public Health Department. Also, I'm always down to cook!

Caroline McGuire
Hello, hello! I'm a fourth year Integrative Biology major from Columbus, Ohio. In the future, I plan to attend medical school, but in the meantime, I am hoping to work in the biotech industry to better understand medical device and drug development. This is my second semester TAing for HSI after interning at the YWCA in their TechGIRLS and Racial Justice Internship programs. HSI has shaped my life trajectory by helping me discover where my passions and motivations ultimately lie. In my freetime, I love cooking, gardening, reading, and spending time with friends.

Lauren Bartels
Hi all, I'm Lauren! I'm a senior majoring in Conservation and Resource Studies and have a passion for public health.  I have been involved with HSI since my sophomore year when I interned at Fresh Approach, a non profit dedicated to creating long term change in the food system by helping low income communities access fresh produce and knowledge about nutrition. I am delighted to again be apart of the TA team for this semester! In my free time, I like to paint, read, swing dance, play volleyball, and be with friends and family. I also spent studied abroad last semester and love traveling!
Caroline Brose
I am a third year majoring in public health. This is my second semester as a TA, and I am loving every minute of it! As an intern, I worked with the Women's Daytime Drop-In Center, which provides a compassionate and non-judgmental safe space for women and children struggling with homelessness in the Bay Area. I am super passionate about reproductive justice and womxn's health, as well as changing public policy in order to increase access to healthcare and resources across disadvantaged groups. HSI has provided an incredible experience to learn about a wide range of public health issues and visualize how they can be changed through non-profit work, and I am so lucky to be a part of such a rewarding organization.

Amanda Reilly
Hi! I am a third year public health major and I am so excited to be TAing again this semester. Discussion section for HSI is my favorite part of my school week! Within public health, I have particular interest in communicable disease and program management. Currently at the Alameda County Public Health Department I help out in Immunizations. Outside of school, I love art, concerts, and anything outdoorsy. I also have a passion for obsessing over cute animals!