Ruhee Wadhwania
Hello! My name is Ruhee and I'm one of the PH116 TA's for the Fall 2018 semester. I'm a junior double-majoring in Public Health and Econ, hoping to eventually work in health policy, and this is my second semester as a TA. Outside of PH116, I'm involved with UC Berkeley Model UN,  research on hospital economics in the PH department, and patient satisfaction research at Kaiser in Oakland. I'm originally from Seattle, Washington, and my passions include white mochas, badminton, and stand-up comedy. I'm excited to be involved with HMAP and can't wait to meet all of you!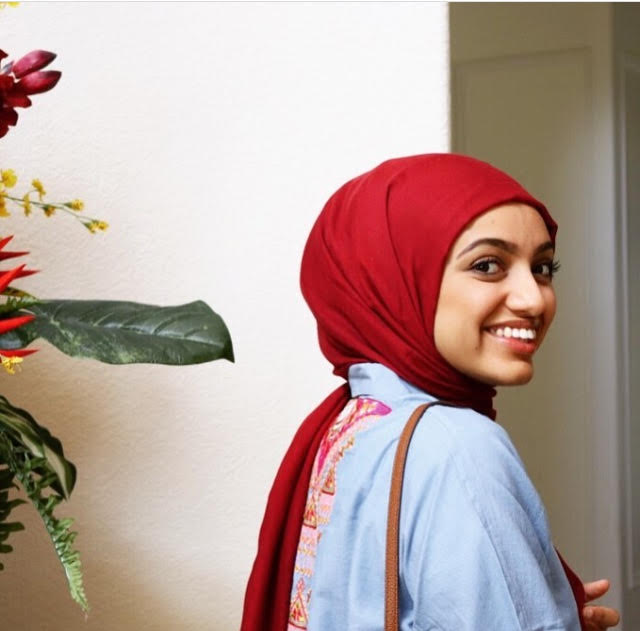 Javairia Abbasi
Hey y'all! My name is Javairia Abbasi and I am one of the TA's for PH 116 Fall 2018 Semester. I'm a sophomore and my intended major is Public Health, still thinking about a potential minor! The reason why I love healthcare is that I am genuinely passionate about helping people, specifically in a clinical setting. Truly inspirational and beautifully satisfying! Apart from PH 116, I am an editor for UC Berkeley's magazine publication known as Threads, be sure to read our latest issue! I also have an obsession with frozen yogurt and essentially anything sweet.

Carly Miller
Hi y'all! My name is Carly Miller and I'm one of the TA's for PH116 Fall 2018, as well as the Homework Coordinator. This is my third semester being a TA and second semester being the homework coordinator for this rad class! I am a third year Social Welfare major with minors in Global Poverty and Practice and Education. I love teaching about public health as an individual outside the major because it demonstrates how distinctly interdisciplinary and human-centered the field is. Outside of PH116, I work for the Early Childhood Education Program on campus, I have an alter ego known as "Wazwoski" as a Camp Kesem counselor, and I'm involved in Greek life.

Ari Rosay
Hello! My name is Ari Rosay and I'm one of the TA's for PH116 Fall 2018. I'm currently a Junior studying Molecular Environmental Biology and this is my first semester being a TA. I'm ever so passionate about this class because I love teaching and love the wide range of topics covered. This class includes all of my interests from environmental & international health, issues in the food system/nutrition, and alternative therapies. Apart from PH116, I am an associate consultant for Food, Equity, & Entrepreneurship Development, working to promote nutritious and affordable food programs with Imperfect Produce and CalFresh. In addition to this, I am also a part of Greek life and love staying active with Cal Climbing, Ski & Snowboard club, and CHAOS.

Carla Gomez Victor
Hello everyone! My name is Carla and I am one of the TAs for PH116. I am a fourth year Public Health major with a Spanish minor and this is my first semester as a TA. I loved this class when I took it in 2016 and I am now very excited to be on the TA team! I hope that I can create a positive experience for my students and introduce them to the wonderful world of public health. Within public health, I am most interested in nutrition, health policy, and epidemiology. Aside from PH116, I am also a site director for BUILD (Berkeley United in Literacy Development). I love all things Disney, spend way too much time on Netflix, and love trying new foods. In addition, I am a member of the Cal Figure Skating team and a Party Captain at Oakland Ice Center, so if you've ever wanted to learn how to ice skate, I'm your gal!

Andre Dervi
Hey everyone, my name is Andre and I am one of your TAs for PH116! I am a fourth-year Integrative Biology major and this is my first semester as a TA. I took this class last semester and really enjoyed listening to the different speakers and hope you do too! Outside of PH 116, I enjoy playing and listening to different types of music, cooking food and watching Gordon Ramsay videos, and spending time with friends and family. I am a former waiter at the Women's Faculty Club and an aspiring dentist.
 
Divya Seth
Hey there! My name is Divya and I am excited to be one of the PH 116 TA's this semester as well as one of the exam coordinators. I am a 4rd-year MCB major and this is my second semester as a TA! Taking PH 116 last semester has definitely been one of the highlights of my college career. This course allowed me to expand my understanding of issues in health and medicine through a public health lens. As an MCB major my understanding of public health was fairly limited, but I was able to develop a comprehensive picture of socio-economic, ethical, political, and legal issues in health and medicine because of this course. I am so glad to be able to pass on my eye-opening experiences from this course to current and future students as a PH116 TA. Mentoring students, leading important public health discussions, and being a part of the TA family has been such an incredible experience. In addition to PH 116, I am the senior advisor of the student organization Kidney Disease Screening and Awareness Program (KDSAP) and am a clinical research coordinator at the Division of Nephrology at UCSF. In my free time, you will probably find me raging over Harry Potter, Star Wars and Marvel, binging on dog/vine videos, spending time with family and friends, and watching sunsets.

Priyanka Karthikeyan
Hello hello! My name is Priyanka and I am currently a third-year student declared as a Public Health and Molecular Environmental Biology double major, and this is my first semester as a TA for PH116. I enjoy my experience as a TA because of my interests in educating and fostering discussions among students while exposing them to different sectors in public health. Outside of academics, I am a lab assistant at an Alzheimer's research lab, a student in the Field Study Internship (FSI) program, and a shift lead at Highland hospital's Health Advocates program. In my free time, I enjoy working out, exploring museums, spending time with family and friends, photography and videography, and of course binge-watching Netflix (especially as I proceed with my 15x rewatching The Office).

Joseph Egbunikeokye
Hello all! My name is Joseph and I'm currently a second year intended Public Health major. Super great to be going into my second semester as a TA as well as one of this semester's Exam Coordinators. Taking this course my first semester into UC Berkeley was an eye opening experience in both realizing the complexity of Public Health and what it entails as well as helping me realize what specific major I would like to continue with in my undergraduate journey. The ability of this seminar to hit so many controversial, crucial, and relevant topics is what keeps me coming back to this course and being able to facilitate spaces for others to learn and discuss on these important topics. Aside from this awesome org, I also serve as an advocate for individuals at risk or who are facing homelessness in the Suitcase Clinic organization, I am also involved in Greek Life. Music, hikes, views, raves, outdoors, and people are all things I put my time toward.