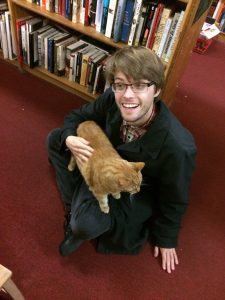 I'm Jim Hutchinson, a graduate student in philosophy at the University of California, Berkeley. I work mostly on issues in epistemology and the philosophy of mind and language, especially as they appear in the modern and early analytic periods.
I grew up in Dundas, Ontario, and I currently live in San Francisco, California.
This summer, I am teaching Early Modern philosophy, and this fall, I am excited to be a Berkeley Connect Fellow!