---
Cricket in Massachusetts, in Rhode Island
Cricket at MIT [CricClubs, CricHeroes, Facebook group, Facebook page, The Tech]
Cricket in Berkeley [Facebook group, Google group]
---
Two Men Out by Andy Zaltzman and Jarrod Kimber | The Cricket Sadist Hour with Jarrod Kimber and Andy Zaltzman | The Cricket Sadist Hour with Jarrod Kimber | The Confectionery Stall by Andy Zaltzman | The Zaltzmeister by Andy Zaltzman | The Cricket Couch by Subash Jayaraman | The Urnbelievable Ashes by Andy Zaltzman and Felicity Ward | Jomboy Media | The Night Watchmen by James Rochford and Andrew Barnett
---
ON BOWLING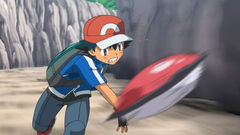 The glamorous life of a Test match bowler by Iain O'Brien | My favorite cricket story by Glenn McGrath | The science of swing bowling by Rabindra Mehta | Shane Warne's Mind Games | Stephen Fry's Ashes Memories | One of Glenn McGrath's perfect overs | Four Horsemen of Death | Dale Steyn and James Anderson compare their careers
---
"I remember everything about my debut," Irfan says. "These fat pigeons were pecking about near the pitch. It was such a strange sight on a cricket field. The DJ was playing a Coldplay song between overs. Abuse from the crowd.
"I loved it. I wanted to bowl fast, as fast as I could. Sourav da told me that morning I was bowling first change, but as soon as we were out there he tossed me the ball. He had so much belief. He could inspire you to do anything.
"Matthew Hayden is a good guy," he says. "But on the pitch he was a big bully. He thought I was a kid. Fronting up to me, coming down the pitch, puffing his chest out." For a second the warrior spirit flashes from behind his media-friendly smile. "Magar hum bhi Pathan hain [But even I am a Pathan]. If someone fingers me he might just get it twisted off." It's the classic speedster's dismissal of a fellow left-hander: a brisk 135kph, pitching fifth stump and tailing delicately away.
(from The brothers Pathan by Prayaag Akbar)
---
"And if the conditions are perfect, the skipper has got me bowling from the wrong end, at the wrong time. If it's the right end, the run-up is bumpy. Or on a slope, or the footing is uneven. Or I'm bowling too soon after a particularly opulent tea – although indigestion can hardly be an excuse when I'm the one solely responsible for putting half a dozen cream scones down my gullet."
(from Sorry, I slipped by Nicholas Hogg) 
---
"He'll always be known for the 'Cook ball' in Perth – perhaps the best he ever bowled. But, given the significance, the 'de Villiers ball' is up there. That its origin stemmed from the helpfulness of standing umpire Kumar Dharmasena only adds to the mystique. "It's funny how different umpires talk to you in different ways," Harris says. "He came up to me and said, 'Why are you bowling so wide? You've been closer to the stumps before'." Fearing he would run into the no-go zone on the pitch in his follow-through, Harris was reticent to cop the tip. But Dharmasena assured him. "He said, 'You're nowhere near it'."
So in he went. So close to the stumps in fact, he felt like he was jumping over them. It created a new angle. Third ball he found the edge of de Villiers' bat. Brad Haddin took the catch.
[…] I knew I was going in for surgery with my knee, so it didn't matter what happened with that. As long as I could get through the overs, it didn't matter if I couldn't walk off the ground."
(from Harris tells inside tale of Cape Town decider by Adam Burnett)
---
"What he said to me was 'What you've done to get here is good enough. Don't change a thing. You've got 20 odd million Australians back home, they're all behind you, they're all supporting you. Go out, make them proud; don't feel like you need to impress anyone or do anything different. Just do what you've always been doing and just love it.' So, great advice. Advice that I still remember today and try to uphold every time I play."
(from Me and Ricky Ponting by Pat Cummins)
---
ON BATTING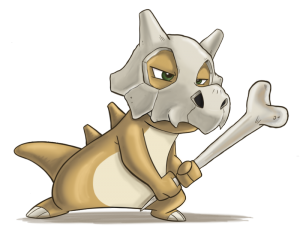 Talking technique with Younis by Kalim Khan | Glenn McGrath's 61 | Sir Donald Bradman- in Color | Michael Clarke's Phillip Hughes eulogy
---
"I met Michael in the middle and he was very relaxed," says Adams. "I laughed and said, 'What's happening out here?' He replied, 'How the hell do I know, I've not faced a ball yet.' As I took guard he came down and said, 'Just like playing for Yorkshire this!'"
(from When Vaughan was golden by Rob Johnston)
---
"Good form and bad form is a little bit like driving a vehicle. When you are in good form, you drive from A to B in two hours which feels like two minutes, because you are in the flow, you have your stereo pumped up, you are comfortable with the seating arrangements, the climate within the car, you have some banter in the car if you have travelling guests etc. Bad form is like the same trip, but now you're being tailgated by a police officer. You suddenly become aware of pretty much everything in your conscience. Am I too close to my fellow drivers? Am I indicating correctly? Is my speed limit correct?"
"In the Australian dressing room, the opening batsmen had a special title – "Buff removers", where they remove the shine off the ball and do the job of the engine room of the side. The one, two and three were called the engine room. From four down, they were all called the "interior decorators". The engine room set up the innings and did all the hard work. They didn't have all the bells and whistles, but you knew that it was going to be solid because it has got a sheer volume and weight, it is moving the whole vehicle forward. The interior decorators come in and add the cruise control and the lovely interior designs, the beautiful panels that you see in front and the visual effects. Both are very important."
(from I was as much an iron man as I was a cricketer by Subash Jayaraman)
---
"Joe just used to grind out runs. He really, really didn't want to get out. He loved batting at a really early age. More often than not he'd be run out, either because he didn't cover the ground very quickly, or team-mates would get fed up with him occupying the crease all the time."
[…] "In the dressing room, it was like having your cheeky little brother around. He was always there being a pest, doing stupid little jokes, or getting stuck into the cake trolley. He was a breath of fresh air compared to a lot of youngsters who were straight-down-the-line robots."
[…] "He's always been the cheeky chappy off the field, in the dressing room and even on the pitch," said England all-rounder Chris Woakes. "He's always smiling and joking around. I think that's his way of staying in the zone, not getting too serious… You might not see him for a couple of days and you might think 'where's Rooty been?' There was one tour when he was in his room for a couple of days and the lads were calling him Casper the ghost. Then, all of a sudden, he's at the forefront again. He probably needs to take himself away, have his little bit of 'me time', then come back champing at your heels again."
(from Joe Root by Stephan Shemilt)
---
"What he said to me was 'What you've done to get here is good enough; don't change a thing. You've got twenty-odd million Australians back home, they're all behind you, they're all supporting you. Go out, make them proud. Don't feel like you need to impress anyone or do anything different. Just do what you've always been doing and just love it.' So, great advice!"
(Pat Cummins on Ricky Ponting)
---
ON EVERYTHING ELSE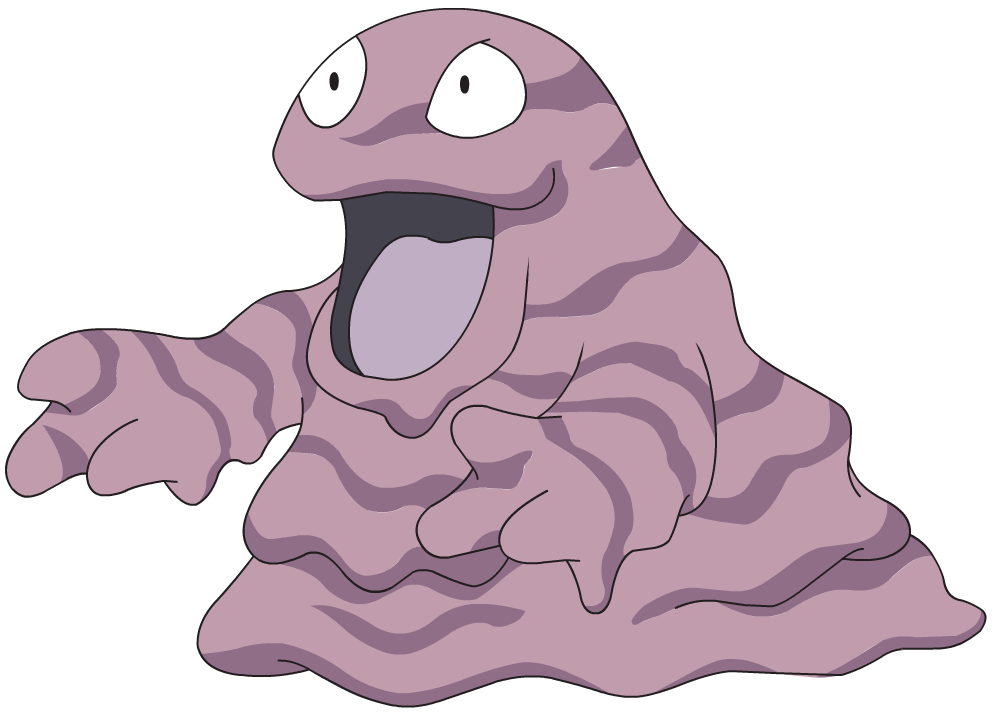 Whatever happened to the clever nickname? by Rob Steen | What playing cricket looks like to Americans | "Cricket? Here in Yorkshire?" by David Mitchell and Robert Webb | The Born Sledger | Oh, MS… | The Lagaan Match by Abhishek Mukherjee | Why Didn't Broad Walk? by Denis Carnahan | The Pigeon | Fry and Laurie | No team has ever overcome more to become No. 1 than Pakistan by Jarrod Kimber | Roger Federer plays a textbook cricket shot | Cricket on Family Guy 1, 2 | Sledging Revenge | Brett Lee and Morne Morkel on The Night Watchmen by James Rochford and Andrew Barnett | Sir Arthur Conan Doyle's first-class record | Steve Smith vs Jofra Archer at Lord's | George Bailey vs Jimmy Anderson at The Gabba | Punter, Gilly and Freddie in comeback match | Nasser Hussain and Bumble put their umpire skills to the test | Colin Cowdrey meets Thommo | Fat Bus Driver, Tickets Please 
---
"Pressure to me is people who can't afford food or who are struggling to live," he says. "This is just a game of cricket. I'll give it my best shot. But if I don't play well, I don't play well. There's no point not sleeping at night over it. "These under-privileged people… it puts everything in perspective, doesn't it? This is just a game of cricket. You give your best, but that's all you can do. Pressure is to survive in certain areas. There's more to life than bat and ball."
(from Moeen Ali gives polite nudge on England role by George Dobell)
---
"Nothing would obsess Hardy as much as his desire to prove that all the zeros were on Riemann's line – with possible exception of his passion for cricket and his running battle with God. As it was for Hilbert, the Riemann Hypothesis was at the top of Hardy's wish list, as is clear from the New Year's resolutions he wrote on one of the numerous postcards he sent to friends and colleagues:
Prove the Riemann hypothesis.
Make 211 (the first prime after the double century) not out in the fourth innings of the last test match at the Oval.
Find an argument for the non-existence of God which shall convince the general public.
Be the first man at the top of Mt. Everest.
Be proclaimed the first president of the USSR, of Great Britain and of Germany.
Murder Mussolini.
[…] On trips to watch cricket he would take an anti-God battery to ward off any possibility of rain. Even though the sky was cloudless, he would arrive with four sweaters, an umbrella and a bundle of work under his arm. As he explained to his neighboring spectators at the ground, he was trying to trick God into thinking that he hoped it was going to rain so that he could catch up on some work. God, his personal enemy, he believed would send sunshine to scupper any such plans Hardy had for doing mathematics.
On summer's day, Hardy was frustrated to see the cricket match he was attending abruptly curtailed when the batsman complained of being unsighted by a flashing light emanating from the stands where he was sitting. His anger turned to joy when an enormous clergyman was asked to remove the huge silver cross from around his neck that was catching the light of the sun. Hardy could not contain himself and spent the lunch break firing off postcards to his friends describing cricket's vanquishing of the clergy."
(from The Music of the Primes by Marcus du Sautoy)
---
"… But there was no play on the football grounds for cricket was coming: and some said that Barnes would be the prof and some said it would be Flowers. And all over the playgrounds they were playing rounders and bowling twisters and lobs. And from here and from there came the sounds of the cricket bats through the soft grey air. They said: pick, pack, pock, puck: like drops of water in a fountain slowly falling in the brimming bowl."
[…] "The fellows were practising long shies and bowling lobs and slow twisters. In the soft grey silence he could hear the bump of the balls: and from here and from there through the quiet air the sound of the cricket bats: pick, pack, pock, puck: like drops of water in a fountain falling softly in the brimming bowl."
(from A Portrait of the Artist as a Young Man by James Joyce)
---
"In Ireland, even among middle-class families like the Joyces, cricket was not merely an unfashionable sport. It came with a stigma. If you tried to play at school "you would have your bat nicked", says Ed Joyce. "You'd be hiding your cricket gear on the train into town."
In the 1870s cricket was the most popular sport in the country, thriving across class, linguistic and religious divides and in all 32 Irish counties. There were over 300 clubs and many more unofficial teams. It became a victim of Irish nationalism at the start of the 20th century. The Gaelic Athletic Association (GAA), formed in 1884, sought to organise and popularise "Irish sports" such as hurling and Gaelic football. In 1902 the association's constitution formalised "The Ban", which remained in place until 1971. It prohibited the playing, or even watching, of "foreign" sports like cricket…
Even some who loved the sport were ashamed of it. According to the Irish journalist Ger Siggins, a photographer once saw Éamon de Valera, a leading figure in pre-independence Ireland and later Taoiseach of the Republic of Ireland, playing with a bat. De Valera dropped it immediately, knowing that to be seen playing cricket risked making him a pariah with his nationalist supporters. While Ireland continued to have cricket lovers, including James Joyce (no relation of Jimmy), and while the Ireland team skittled out West Indies for 25 in an exhibition match in 1969, it was a sport that existed on the periphery of national life."
[…] "It is not uncommon for Cecelia to sleep 20 hours a week. "It's incredibly difficult. It wouldn't necessarily be as difficult for a lot of jobs – this is a corporate law firm and the things you've heard about corporate law firms are true," she says. "It's tiring and you give up a lot. People ask, 'Is it worth it?' I think it is, but that just depends on whether you really care about all the things you miss. It affects a lot – it affects relationships, it affects how much you can see people"… Little wonder that Cecelia has considered giving up international cricket. Yet whenever she despairs of how the game is impinging on the rest of her life, leaving her sleep-deprived and exhausted, she is reminded of how much she values it."
(from The first family of cricket by Tim Wigmore)
---
"Crossing Franco's Spain in four days, I managed to witness a bullfight in Barcelona and visit the Prado Museum in Madrid. The bullfight left me indifferent. I have never been romantic about animals, whether bulls or whales, and simply reacted to the actual bullfight as I later reacted to the only baseball game I ever attended: I did not grasp what was skill and what display. But the frenzied enthusiasm of the crowd made me shiver with the discomfort I always experience in the midst of any mob. Large numbers of excited, clamoring individuals frighten me even when they are political demonstrators on my own side of an issue. My temperament is more like that of the sedate cricket fan than that of an Italian or Spanish or American sports enthusiast, just as my political activity is more effectively carried out on the phone than in the street."
(from A Slot Machine, A Broken Test Tube by Salvador Luria)
---
"Look," she implored him, pointing at a little troop of boys carrying cricket stumps, and one shuffled, spun round on his heel and shuffled, as if he were acting a clown at the music hall.
"Look," she implored him, for Dr. Holmes had told here to make him notice real things, go to a music hall, play cricket–that was the very game, Dr. Holmes said, a nice out-of-door game, the very game for her husband.
"Look," she repeated.
[…] "… like a lighthouse marking some past stage on this adventurous, long, long voyage, this interminable (he felt for a copper to buy a paper and read about Surrey and Yorkshire–he had held out that copper millions of times. Surrey was all out once more)–this interminable life. But cricket was no mere game. Cricket was important. He could never help reading about cricket. He read the score in the stop press first, hen how it was a hot day; then about a murder case. Having done things millions of times enriched them, though it might be said to take the surface off."
(from Mrs. Dalloway by Virginia Woolf)
---
"Heavenly weather really. If life was always like that. Cricket weather. Sit around under sunshades. Over after over. Out. They can't play it here. Duck for six wickets. Still Captain Buller broke a window in the Kildare street club with a slog to square leg. Donnybrook fair more in their line. And the skulls we were acracking when M'Carthy took the floor. Heatwave. Won't last. Always passing, the stream of life, which in the stream of life we trace is dearer than them all."
[…] "Thereupon he pawed the journal open and pored upon Lord only knows what, found drowned or the exploits of King Willow, Iremonger having made a hundred and something second wicket not out for Notts, during which time (completely regardless of Ire) the keeper was intensely occupied loosening an apparently new or secondhand boot which manifestly pinched him, as he muttered against whoever it was sold it, all of them who were sufficiently awake enough to be picked out by their facial expressions, that is to say, either simply looking on glumly or passing a trivial remark."
(from Ulysses by James Joyce)
---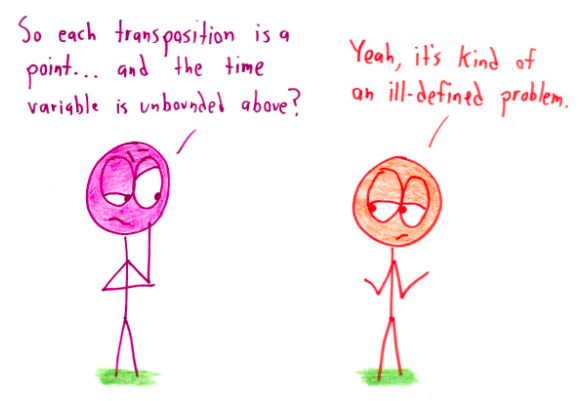 (from Mathematicians Explain Sports to Each Other by Ben Orlin)
---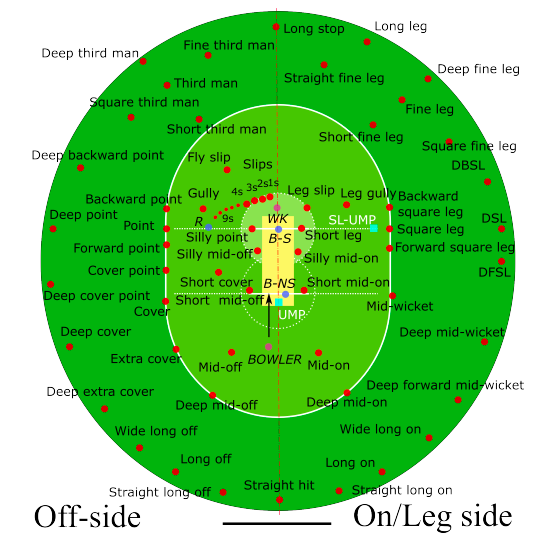 (from "My boyfriend is trying to explain cricket to me…")
---
(from the Abraham Lincoln Presidential Library and Museum)
---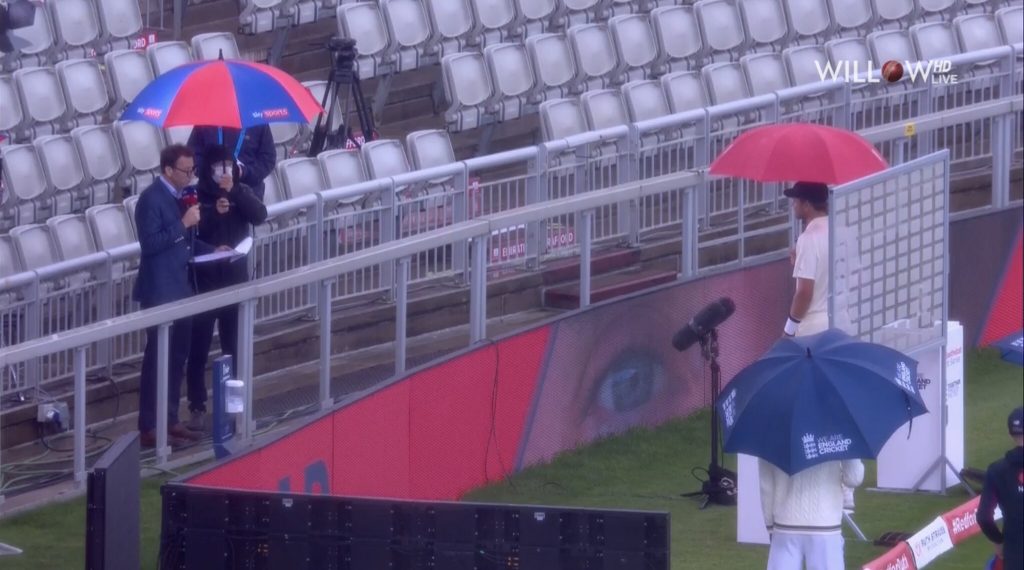 ---
(from St. Columbas' Crickt Club in Newport, RI)
---
(from the rare books attic of Brattle Book Shop)
---