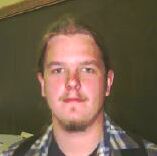 About Kevin
I graduated from Thousand Oaks High in 1995, and went right on to UC Berkeley. I dropped out in Dec 1997, and after bumming around for most of a year, found a great position at Nova Development in Calabasas, CA. I quit in January to come back to Berkeley. The web site was better when I was webmaster. I swear.
Since I came back, I've been one of those sick assholes who blows the curve for everyone else. I'm 7 units away from graduating, so will be out of here in December of 2001. I'm looking for a job after that. If you want to hire me, drop me a line. I'm currently TAing CS 162, Operating Systems and System Programming. I'm so cool I even have an office (which I assume I share with twelve other people -- I haven't been there yet).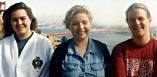 I'm very involved with the libertarian club on campus, Cal Libertarians. I'm webmaster, and got on the front page of the Daily Cal last semester waving a sign saying we support free speech even for Republicans (a very unpopular idea at Cal).
You can also see my résumé and my current class schedule.
Contact Info
Local Telephone: 510-848-7871
ICQ: 64191174
Local Address:
1644 Prince St. #1
Berkeley, CA 94703
Permanent Address:
1025 Calle Almendro
Thousand Oaks, CA 91360
Current preferred email: peterson@ocf.berkeley.edu