This year's Annual Education Research Day will feature an additional evening poster session and reception.  The events begin on Thursday evening from 5-8:30pm at Anthony Hall.
The first poster session of this year's conference will take place from 5:30-6:30pm.
Following the session, we will welcome and honor Dr. Frank Worrell for his achievement in becoming a NAEd member.  This will kick-off our reception with beverages and catering from Sunrise Deli on Bancroft Avenue.
The evening will continue with a presentation session from local artist/educator Carla Wojczuk.  She recently was part of the writing team for the book The Mission, capturing the energy and community of this San Francisco neighborhood.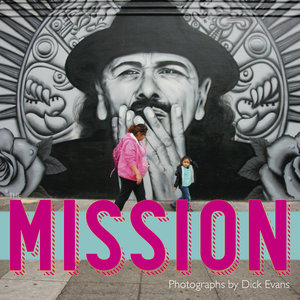 This evening aims to juxtapose the work of education researchers with community activists and artists.  The ways that visual representations are shown through our poster presentations is brought into conversation with the histories, work and re-imagining of community spaces that are brought to life throughout the SF Bay Area by teams of local artists and muralists.  We welcome our participants to dive into conversations of education, voice and community work together.