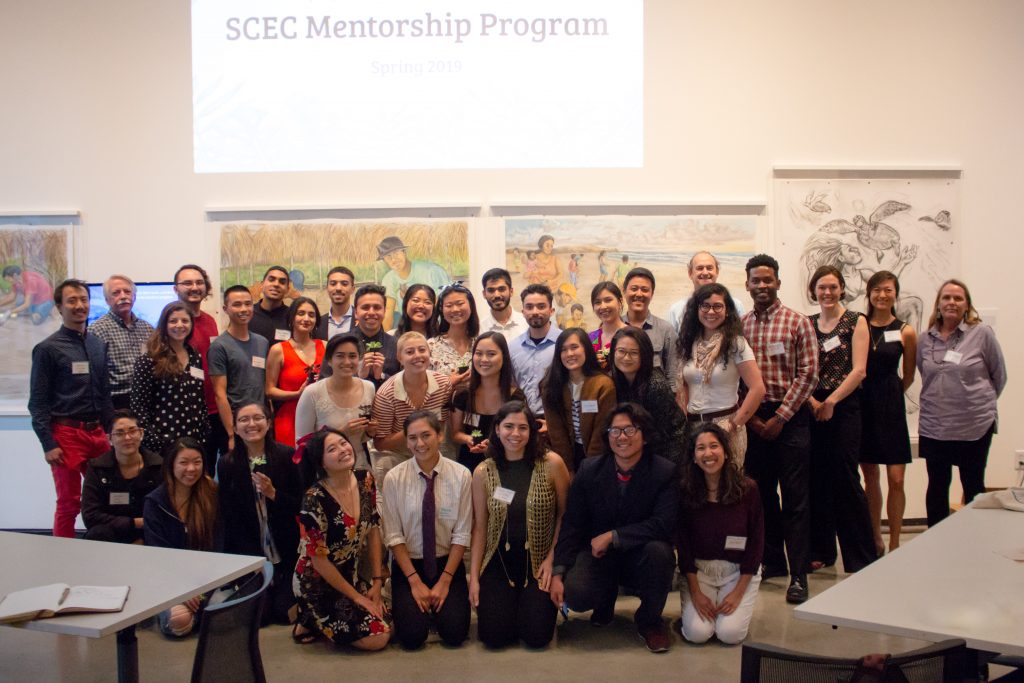 About
The SCEC Mentorship Program is a 2 unit course open to UC Berkeley students of color through the College of Natural Resources.
Systemic barriers deny students of color, who are often from politically marginalized communities, access to pursuing a professional environmental career, especially in terms of social connections and guidance in higher education and professional careers. The SCEC Mentorship Program aims to eliminate this obstacle and help young leaders become advocates of their own futures in their communities.
This course, now formally adopted by the College of Natural Resources as a result of student activism and partnership, is meant to create a meaningful pathway and method of creating intergenerational connections and equipping future leaders with tools to fight against environmental destruction and advance environmental justice. Over the course of the semester, students will get the opportunity to work towards academic, career, and personal development with the guidance of an older mentor of color in a professional environmental career. In addition to being paired with a mentor of shared identities and interests, mentees also find community among their peers in the weekly classes. After the initial stage of setting goals in the first phase of class, students will work on accomplishing these goals with mentor meetups, classes, and check-ins through biweekly themes: dreams, community/identity, action, self-actualization, and self-care. Students will learn from engaging in group discussions and collaborative learning, one on one instruction and check ins, reflection writing assignments, events and mentor meetups.
History
As a part of SCEC's #EnvironmentalismSoWhite campaign, having a retention and retainment program was one of our 3 long term demands to the CNR admin:
WE DEMAND institutionally supported recruitment and retention efforts for students of color in CNR. WE DEMAND CNR's investment in a student of color mentorship and advising program that works specifically on retaining students of color within CNR, beginning with the hiring of a program coordinator by 2020."
Because SCEC understood the urgency and inability to depend on CNR to fulfill this need for students of color within a timely manner, the individuals of SCEC, led by Kristy Drutman and Jed Lee, spearheaded the efforts to create a mentorship program themselves. The ultimate goal is for this program to be integrated into CNR at an institutional level so that students of color are not burdened with the labor of ensuring their own retainment and retention in CNR.