SCECon21: Our World, Our Time, Our Voices ran from March 2021 to April 2021! Thank you to all of our attendees, speakers, panelists, and workshop hosts for their knowledge, time, and engagement.
---
Why are people of color excluded from the environmental movement? Why do so few Black and Brown folks go camping or to national parks? Why is it that Indigenous communities, who are stewards of the land, don't get represented on larger environmental decisions? Why do so many students of color feel disconnected from nature and outdoor spaces?
SCECon 2021: Our World, Our Time, Our Voices aims to recenter the environmental narrative around environmental justice by giving intentional space for students of color to learn about unique and intersectional environmental topics and share our own view of environmentalism. As members of a multi-faceted community, we must come together to build harmony, focusing on equity, peace, and collective liberation. Our conference is focused on democratizing environmental education through engaging panels and both individual and community-based activism workshops.
We hope to lay the groundwork to start a larger conversation and movement about what environmentalism means to us, as students of color in the 21st century. SCECon 2021 is about us — because it's our world, our time, and our voices.
All of our events below were organized and led by students! Learn more about these student organizers!
---
Full Timeline of SCECon21 Events: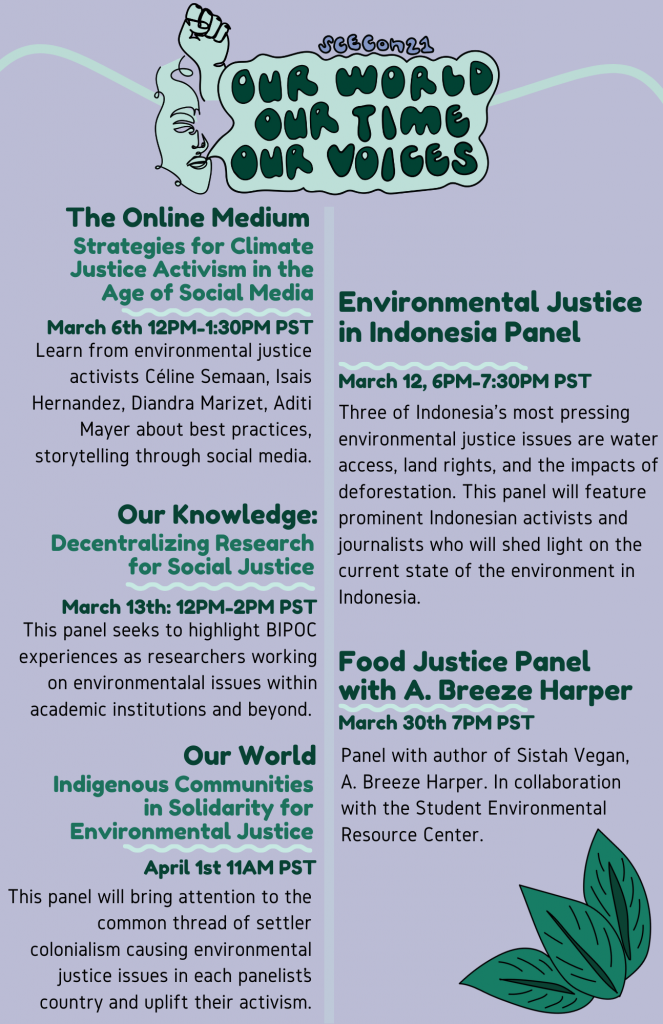 ---
To learn more about our identity caucus events, click here!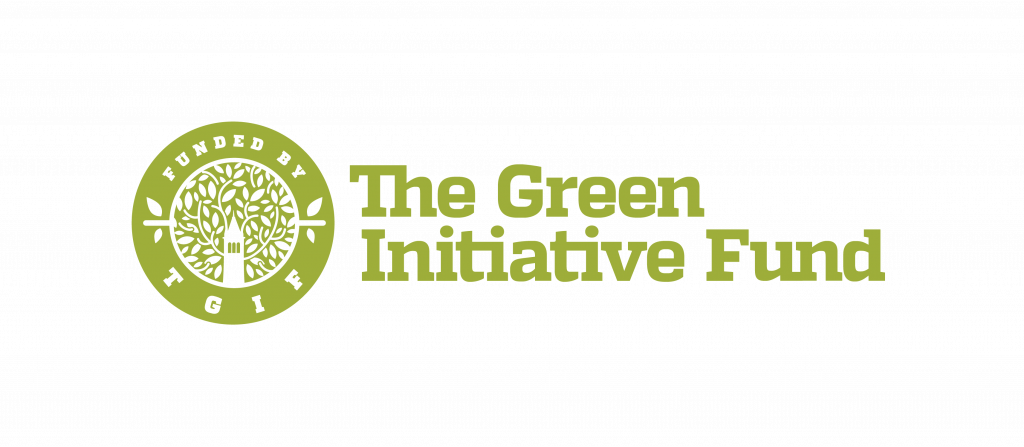 To learn more about our other partners, please click here!