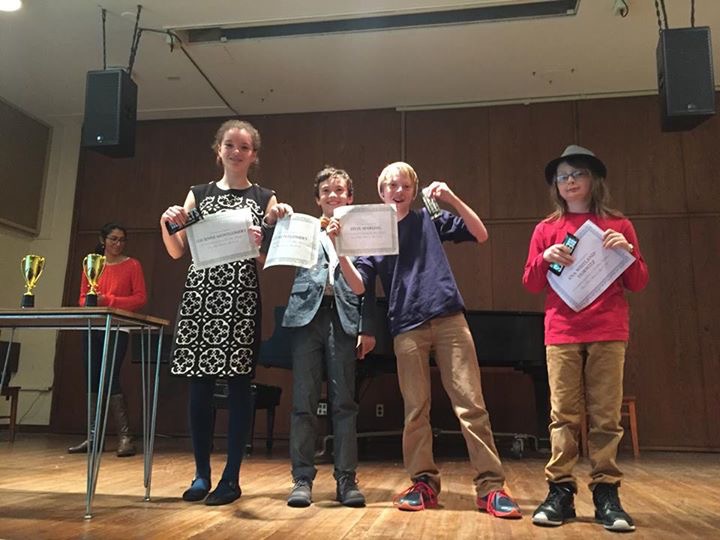 Mission Statement
The Music Connection (TMC), in collaboration with the Berkeley Unified School District, aims to provide free, supplemental music tutoring for young musicians through after-school and in-class tutoring in both individual and group settings. By doing so, TMC will provide young students with a strong foundation in music, which will help them develop teamwork and self-confidence.
Our Programs
We provide music lessons to students in the Berkeley community in a variety of forms. Our tutors are UC Berkeley students from a variety of academic backgrounds, but all with extensive musical experience.
In-Class Tutoring
Private Piano/Vocal Tutoring
[NEW] Private Instrument Tutoring
You can find out more about our tutoring programs below!
---
In-Class Tutoring
In-class tutors visit BUSD elementary/middle school music classes once a week during school and help out the music instructor as a TA.
Have any questions? Contact our in-class director at tmcberkeley@gmail.com
---
Private Piano/Vocal Tutoring
Private tutors are assigned student(s) for piano or vocal tutoring. This tutoring option is great for prospective piano or vocal tutors who would like to work in a one-on-one setting. This picture is from our Fall 2017 private piano and vocal recital, during which our cute tutees performed lovely pieces!
Have any questions? Contact our Private Piano director at privatepiano.tmc@gmail.com
---
Private Instrument Tutoring
We have expanded our private piano and vocal program to include other instruments starting Fall 2019! The instruments we offer will depend on tutor availability. Please submit an application for your student, and we will try our best to accommodate!
For questions, contact us at tmcberkeley@gmail.com
---
Our Reach