College Music Days
College Music Days (CMDs) are events hosted by TMC for middle school students that take place every semester at the UC Berkeley Campus. CMDs are a unique opportunity for young musicians to come and play with the UC Berkeley ensembles. At these events, students will rehearse with college level musicians under the direction of UC Berkeley professors and experience performing in an university ensemble. They will also learn more about studying music in college and about college in general.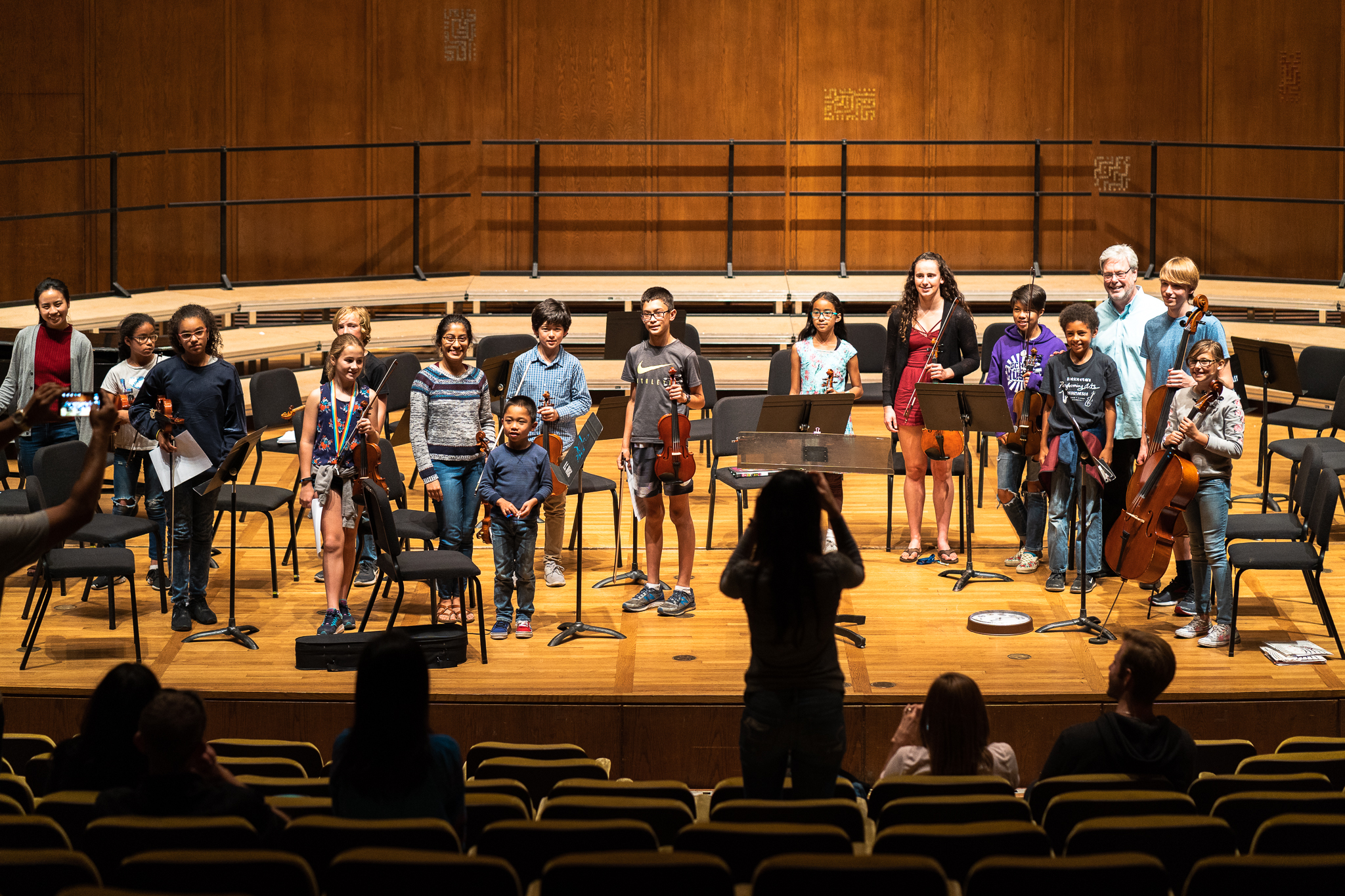 ---
Private Piano & Vocal Recitals
Our Private Piano and Vocal Recitals are held at the end of each semester and are open to students who take private piano or private vocal lessons from our tutors. These recitals are wonderful opportunities for students to showcase what they have learned throughout the semester and to perform in front of others.
---
---
Spring Music Festival
Our Spring Music Festival is hosted at the end of the spring semester and it is a great opportunity for young musicians to perform solos or in small ensembles. Students will receive feedback from professional musicians and professors in UC Berkeley's music department and prizes will be awarded to outstanding performers! The event is open to all elementary, middle, and high school students. String, woodwind, brass, piano, and vocal students are all eligible to participate.
---
Instrument Petting Zoo
During UC Berkeley's annual Cal Day in the spring semester, we host an Instrument Petting Zoo that is open to the public. Anyone is welcome to try out an array of string and wind instruments as well as the piano.  This event is family-friendly and perfect for young children to experience different instruments!
---