Former Vice Executive of External Affairs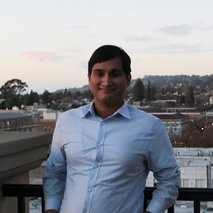 Billal Ahmed is a UC Berkeley alumnus with a B.A. in Public Health. Beyond the One Health Student Initiative, he was involved in a litany of other activities, including PEACE tutoring, the Berkeley Free Clinic, the SLC, and the Coscoy Lab.
Former Vice Executive of Internal Affairs
Rajandeep Brayana is a UC Berkeley alumnus with a B.S. in Chemical Engineering. In addition to his involvement with the One Health Student Initiative at Berkeley, he was one of the co-founders of PEACE, helped organize Eggster's Annual Egg Hunt and Learning Festival, maintained an extensive database of community health referrals at the Berkeley Free Clinic and is an extreme lingauphile.
Former External Vice Executive and DeCal Facilitator
Vicki Guan is a UC Berkeley alumnus with a B.A. in Molecular Environmental Biology (focus in Human Health and the Environment). Her time at Berkeley was punctuated by working in various labs focusing on subjects ranging from biogeochemical cycling to behavioral ecology. However, she is most passionate about conservation biology and aspires to go to graduate school in this field of study.
Former Internal Vice Executive
Saoirse O'Neill is a Conservation and Resource Studies major pursuing a focus in Nutrition and Community Development alongside a Food Systems minor. She joined OHSI in order to gain a broader understanding of how her studies translate into medical and public health fields. She is also on the board of directors at the Berkeley Student Food Collective, and enjoys horseback riding and sewing in her spare time. She hopes to return to Berkeley for a dual Masters of Business and Masters of Public Health, and ultimately become the executive chef and founder of a joint restaurant and nutrition education program in the Bay.
Former Director of Finance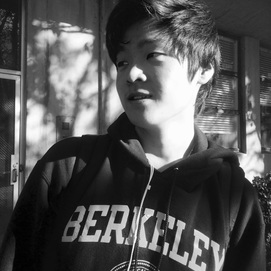 Jun Sin is a UC Berkeley alumnus with a degree in Molecular and Cell Biology. He plans to go to graduate school to study the translational control of gene expression and its effects on the translation of specific genes at the biochemical level. In addition to working for the One Health Student Initiative at Berkeley, Jun is involved in various lab research ranging from evolutionary genetics to lipid and protein studies.
Interim Director of Finance
Richard Zhu is a UC Berkeley alumnus with a degree in Molecular and Cell Biology and a minor in Sustainable Design. His interest in OHSI involves promoting all forms of health, especially that of human health through studying immunology and infectious diseases and environmental health through environmental science, climate change mitigation, and sustainability. Through OHSI Richard hopes to further explore these fields, as well as the many deep and complex relationships between them.