Greetings,
Thanks to all who came out to our poster-making workshop in January.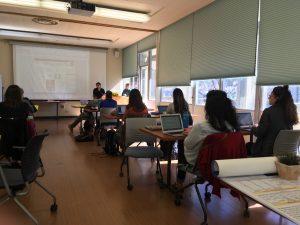 We hope to continue expanding the mission of RDOC to incorporate more interactive and community-building events and spaces in the coming years.
The schedule is posted and available online this year.  The featured plug-in allows for you to select sessions you are interested in by clicking on the star in the corner.  You can choose to view your preferred sessions together as one schedule.  This is our first year integrating such options – let us know how it goes on our evaluation forms!
Research Day is nearly here.  Check out the featured article on the UCB GSE's website.  We've confirmed and added speakers to our panels since its release.  Additional information can be found under the 2018 tab.
As well, for those of you in one of our poster presentation sessions – feel free to check out our partnership with posterpresentations.com for printing and delivery directly to Tolman Hall.
Looking forward to seeing you for our opening poster session and reception at Anthony Hall on Thursday, March 15 and for our day-long sessions followed by a reception on Friday, March 16th.