The two Food Literacy Coordinators are responsible for organizing initiatives that promote food which is environmentally sound, nutritious, and just. They work on projects that help consumers understand and reflect on the social and environmental implications of food choices and encourage practices that promote food justice.
Current Initiatives: 
Plant Forward Recipe Challenges: Challenging various chefs to create a delicious, plant-based and globally inspired dish with two mandatory ingredients! By receiving student feedback on these plant forward recipes, some of these innovations have been integrated into Cal Dining's regular menu cycle providing more sustainable dishes for students to enjoy.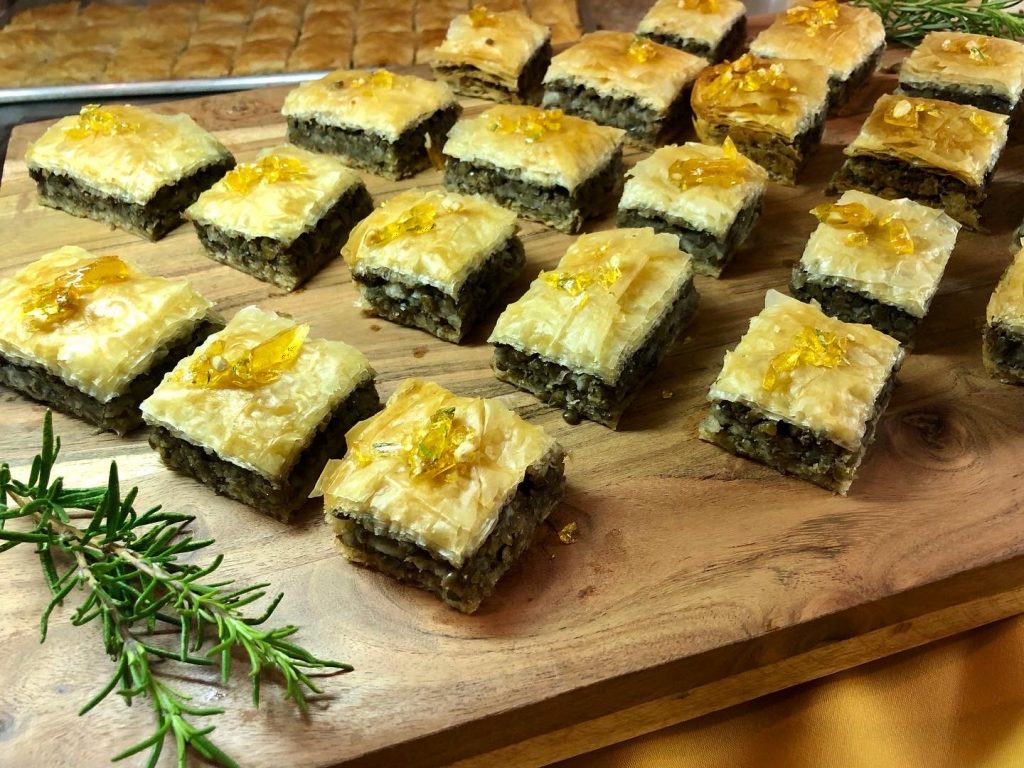 Supporting the planning of themed meals which connects guests to the places where their food comes from, brings awareness to sustainability and social justice issues in the food system, and educates students about how they can take action. At these events, Cal Dining Chefs curate menus that reflect a sustainable food system.

 

Hosting responsible sourcing events and campaigns such as Fair Trade Halloween with chocolate-dipped fruit giveaways and the Palm Oil Free Campaign.
Cooking Demos: demonstrating how to make affordable, nutritious and simple recipes for students who are starting to cook for themselves and want some tips! These demos take place within the dining halls, in the residential hall kitchens, on campus, and even at special events such as the CACS summit.