Waste management is one of the greatest sustainability challenges facing residential facilities. Extensive measures have been undertaken by RSSP to provide the right infrastructure for students to implement sustainable habits.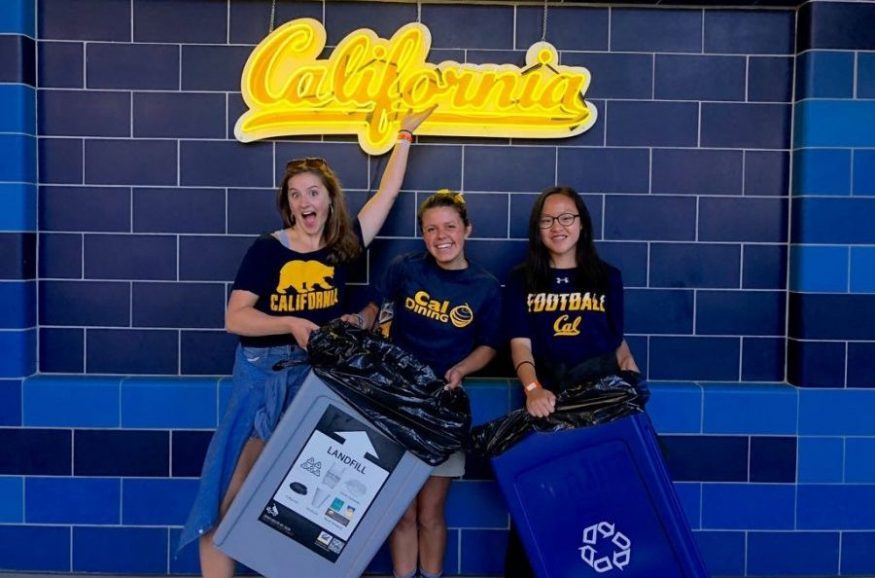 All residents living in campus housing have access to compost, recycling & landfill bins in their residence halls and are provided with regular education about proper sorting methods.

7,940 dorm mattresses have been recycled since 2010.

50% of the residential rooms' furniture is green certified & contains recycled content. The solid wood material removed each year is used in the following year's furniture order.

9,660 pounds of carpet were recycled in 2019.

30,000 pounds of over-produced food is recovered from the dining halls annually, preventing food waste and supporting the campus basic needs program. Each weekly donation provides the campus pantry with around 300 meals. 

Concessions' efforts allowed athletics to be the winner of the Pac 12 "Road to Zero Waste" Basketball Competition five years in a row.

Our campus features a Zero Waste Conference Center located at Clark Kerr.

The Clark Kerr vermicompost bin repurposes up to 150 pounds of food waste from Clark Kerr Dining Hall daily, which is eventually used as fertilizer.

~10,000 pounds of clothing, shoes, accessories and linen are donated annually through the Move Out donation drive.