Sustainability is a core value at UC Berkeley. Residential Student Service Programs (RSSP) partners with organizations across campus to meet sustainability targets including Zero Waste by 2020 & beyond, Carbon Neutral by 2025 and 25% sustainable food by 2030. The Housing & Dining Sustainability Advocates (HADSA) provide student-led advocacy, auditing, and peer education about sustainability and work to improve housing & dining infrastructure across RSSP.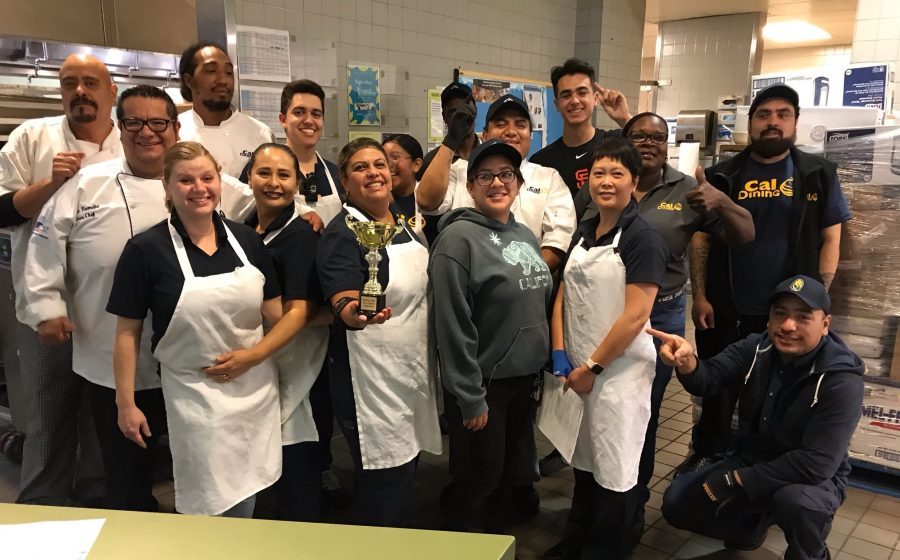 Department Highlights:
All residents living in campus housing have access to compost, recycling & landfill bins in their residence halls and are provided with regular education about proper sorting methods.
50% of the resident room furniture is green certified & contains recycled content. The solid wood material removed each year is used in the following year's furniture order.
30,000 pounds of over-produced food is recovered from the dining halls annually, preventing food waste and supporting the campus basic needs program. Each weekly donation provides the campus food pantry with ~300 meals.
The University Village carport solar system is the largest on campus and produces 700,000 kWh of carbon-free renewable electricity each year, providing 20% of the power needs for residents.
An annual energy savings competition is managed in the residential halls using an interactive dashboard provided through the energy department on campus.
A low- pressure, gas- fired steam boiler plan supports the entire Clark Kerr Campus site, saving significant amounts of water & energy.
Clark Kerr Garden & Brown's herbal garden provide outdoor space for staff and students to host wellness workshops and learn to grow food.
200 garden plots at University Village's Community Garden provide land to community gardeners.