The two Garden Coordinators run operations, harvests, and educational programming at both the Clark Kerr Garden and the connected orchard as well as the Browns' Herbal Garden. Operations include crop planning, managing starts and seeds at the Oxford Tract greenhouses, planting, soil care, composting, pruning, and tending. These operations are often mixed into biweekly open hours, during which the Garden Coordinators facilitate workshops for community members. Workshops primarily focus on skill-development, political education, and culinary/medicinal uses of plants grown in the garden. 
Current Initiatives: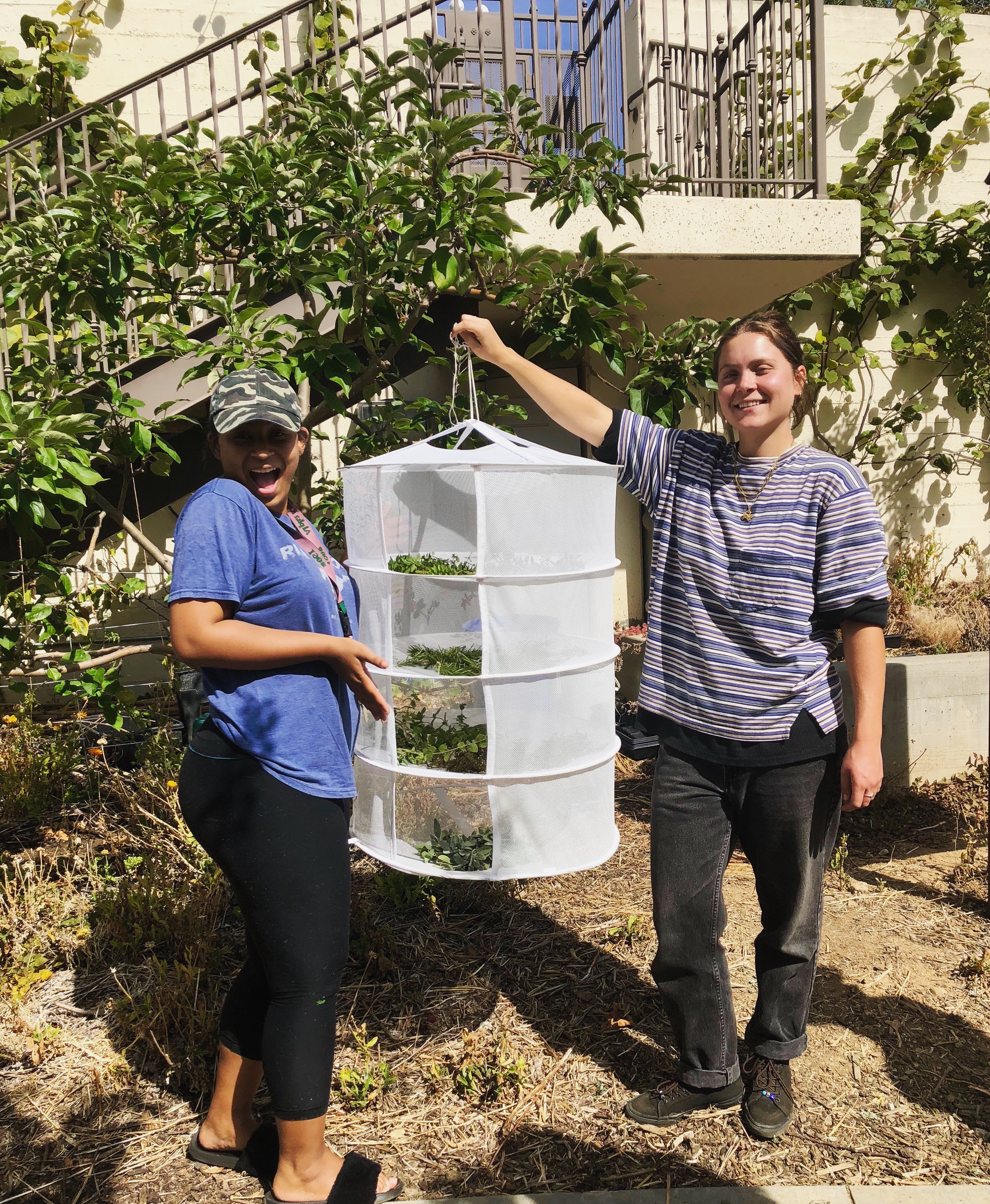 Working as a part of the Clark Kerr Community to make the garden accessible to all ages by partnering with both the Redwood Gardens senior living home and on-campus pre-school to run specialized workshops. At both Clark Kerr and Brown's, the Garden Coordinators work closely with Cal Dining chefs to understand and help the garden support the needs of the kitchen and its staff.

Collaborating with the Berkeley Food Pantry to help improve access to fresh produce within the UC Berkeley community by providing regular donations. They further partner with other campus organizations, such as the Basic Needs Center, to support food security initiates.

Supporting and uplifting community projects as a part of an expansive network to urban gardeners and farmers across Berkeley, including other campus gardens and UC farms. Such projects include seed swaps, volunteer days, outreach, and coalition building.